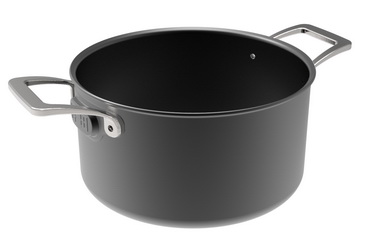 A good diet has always been considered an important tradition in China. In order to adapt to the fast-paced life, we designed a professional, efficient stewpot. The dish provides appropriate temperature thereby decreasing immersion time with better effect. The area touching the food is made of bone china which maintains the delicious taste of the food as the compact molecular array won't trap the smell.
The Superior stewpot series is an elegant interpretation of a traditional Chinese design. It has a clean, soft and unique look. The very well-executed combination of materials, selection of colors and seamless integration of the handles make this series truly exceptional. This set of Chinese traditional soup stew pots is designed for young families. It follows a concept that combines appreciation for cultural heritage and household convenience.
The lid of the pot fits perfectly and acts as an energy monitor. As soon as the lid begins to rattle, it's time to reduce the heat and save energy. The heat can even be completely turned off around 5 minutes before the end of the cooking time, depending on the type of cooker, as enamel retains heat for a long time.
The non-porous, smooth, glass surface guarantees perfect hygiene, as it's flavour-neutral, prevents bacteria growth and is easy to clean. When used and cared for properly, these cookware can provide years of cooking enjoyment and will maintain its characteristic glossy appearance.