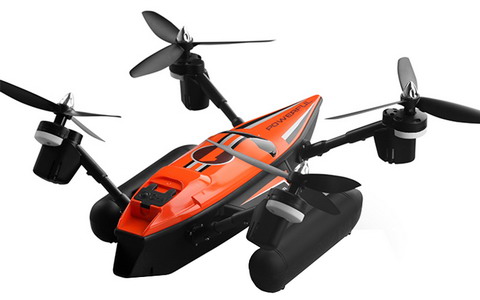 Acquiring and processing video streams from static cameras has been proposed as one of the most efficient tools for visualizing and gathering some information. With the latest advances in technology and visual media, combined with the increased needs in dealing with realtime situation more effectively and directly, the use of Unmanned Aerial Aircraft Systems (UAS) has emerged in many fields of engineering.
Collecting visual information for large networks can be a challenging procedure. Installing stationary cameras to monitor the extent of a transportation facility has been a successful practise for years. Nevertheless, several practical issues may emerge; for example, there are cases where the area to be monitor is large and cannot be covered from static cameras. Moreover, installing stationary cameras and supplementary infrastructure can sometimes be too costly, especially when an area does not need to be monitored anymore.
From an emergency response perspective, a setting of static cameras fails to provide a clear picture of the unexpected extreme event, as the setting is specific usually with limited ability to cover a whole system.