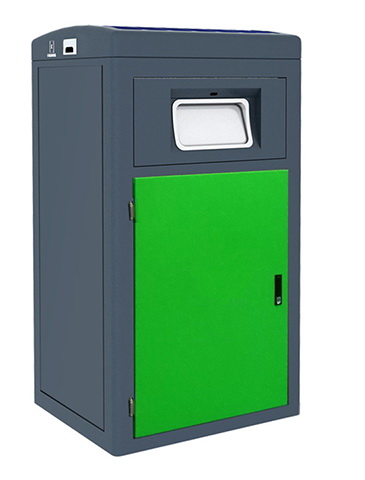 The amount of waste is increasing every year, and so is the money spent on collection services. Waste bins keep overflowing and create unsightly public spaces that are smelly and attract vermin. The problem has become very real especially in high foot traffic areas such as town centers, transit stations, parks, shopping malls and sports stadiums. Adding more waste bins on the streets could solve part of the problem, but there is also a smarter way: solar-powered trash cans.
It's a trash bin but it's very smart. Communities and facilities deploy smart, solar-powered, sensor-equipped waste or recycling cans that communicate real-time status to collection crews to enable efficiencies. The cloud-connected, web-based platform delivers actionable insights into your waste operation. It also communicates information it collects in real time through wireless transmission to the control center, our cloud-based monitoring and data analytics platform.
Thanks to fewer waste collections, cities and waste management companies using solar trash cans are typically able to move from daily collections to weekly collections. This has a huge impact on driven distances, working hours, fuel costs and vehicle maintenance costs. Altogether, solar trash cans and waste analytics platform can reduce operational waste collection costs by up to 80%.