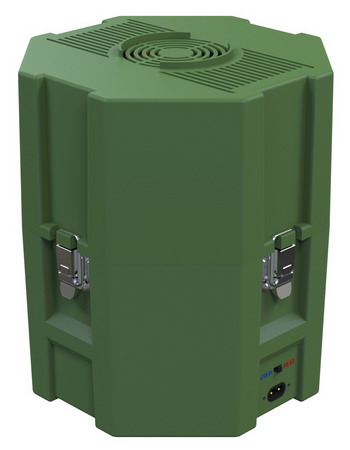 Electric coolers are improved ice coolers. Unlike traditional ice chests, these will keep your food cold for as long as you keep them plugged. Most of them operate at 12V, which makes them perfect for use in your car, boat and such. You can take these coolers with you on camping and picnics as well.
Some of the best electric coolers have both a cooling and a heating feature. It makes your life easier when you are on the road. You can switch between these two modes depending on the weather and the nature of the food you put inside.
This high-quality top-loading fridge uses one of the most electrically-efficient sealed semiconductor, these whisper-quiet semiconductor use a fraction of the energy of a troop, and they are also ultra-reliable, since they are completely sealed within their own casing, eliminating maintenance and noise. Advanced cooling or heating systems keep your beverages and food at the perfect temperatures.
Powerkeep has always offered the broadest thermoelectric cooling/heating solutions anywhere, Although Powerkeep customers can buy our standard products according to input voltage, temperature control needs, performance, efficiency, and many other variables, sometimes customization is still desired.The result is just as expected: a long lasting, reliable cooling solution rugged enough to handle a tough environment, with a simple cosmetic change to customize it to its end user's unique requirements. Please reach out to us with your unique requirements! We have a long history of creating custom solutions and we would be glad to help you.