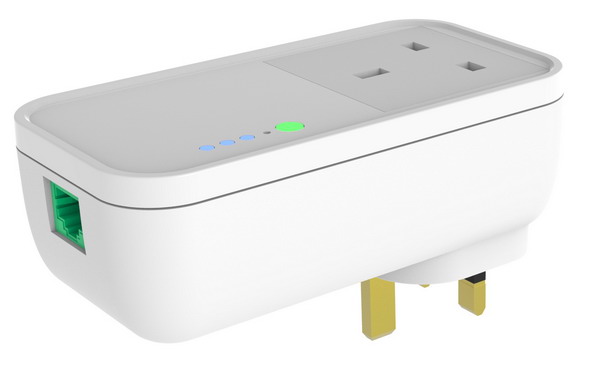 This product is designed for England. It's purpose is to combine the famous companies that apply electronic, comsumer electronics, software, hardware, retail and other industries to establish open power line interconnection network access specifications for all kinks of information appliances.
HomePlug adapters are easy, reliable and cost-effective way to connect devices, especially when far from your router. By simply connecting one adapter to your router, you connect your router's broadband Internet signal to every outlet in the home.
HomePlug Adaptors enable you to plug in and connect as many additional adapters as you need to provide a reliable high-speed Internet connection to your game console, PC, Smart TV, Internet radio, etc.