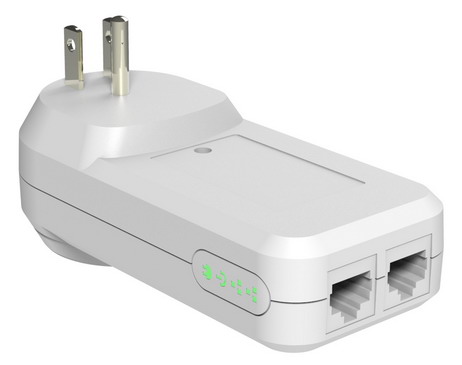 This product is designed for USA. It's purpose is to combine the famous companies that apply electronic, comsumer electronics, software, hardware, retail and other industries to establish open power line interconnection network access specifications for all kinks of information appliances.
If you can't live with your patchy Internet connection any longer, then Powerkeep has the answer. Our range of powerline adapters, also known as WiFi extenders and signal boosters can support your network over your existing wiring and can generate a stronger Internet signal in more areas of your home in an instant. Improving your current connection and the overall network performance so that you can utilise the Internet however you wish, you'll be able to stream video, download and play games, send large files to colleagues or just browse the web at your leisure faster than ever before. We stock a wide range of powerline adapters and Wi-Fi extenders from top brands, including our own range of Powerkeep HomePlugs, and have a solution for all budgets right here.
It's future goal is to build a LAN by plugs the power plug into the pre-installed universal socket. The new technology uses ordinary power linew to transmit information on the internet. All household appliances such as telephone, fax machines, computers, televisions, cameras and others can be inter connected directly with outlets on the wall in the future.