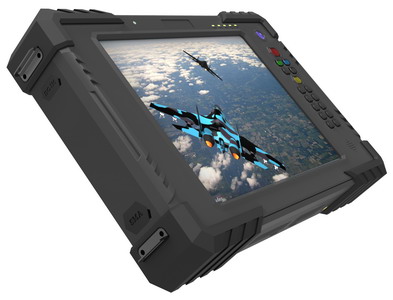 It's a cruel world out there for tablets: Every day, there's the possibility they will be dropped, knocked, spilled on or just shaken around. And that's just in a normal business day -- if you use your tablet outdoors, while traveling or in a work zone, the odds of a disaster go up precipitously.
Rugged tablets offer reinforced frames, tough skins, watertight seals, hardened glass, soft corner bumpers and major components that are shock-mounted. In other words, if ordinary consumer tablets can be considered sports (or economy) cars, rugged tablets are tanks. The price for this robustness is that the systems are significantly larger and heavier than their consumer-oriented cousins.
The gold standard for ruggedness is the Military Standard 810G rating (also known as MIL-STD-810G), a set of protocols that the U.S. Department of Defense uses to assess mobile computers. The 810G standard specifies a variety of trials, including 48-in. drops onto two inches of plywood over concrete, ill-treatment from temperature (high and low), and tests for resistance to humidity, altitude and vibration. Protection doesn't come cheap - most rugged systems can be priced at two or three times as much as their conventional cousins.